Teachers left with no plan
As most Gibson Southern teachers are getting back to their organized schedules, a few have to cope with some changes. With the absence of English and Spanish teacher, Marcia Mishler, other teachers have had to take on an extra class in place of their plan period for the second semester.
"I like to try to find the lesson in every situation and what I can learn from it," Spanish teacher JJ Epperson said. "While the situation that we're in is difficult, it's not insurmountable, and I think a valuable lesson to learn is our actions don't occur in a vacuum. The things that we do don't just affect us, they affect others. I have to think about how I act and react in certain situations. This situation has made me much more focused on what needs to get accomplished each day."
English teacher Melissa Miller, and Spanish teachers JJ. Epperson and Scott Walden all have given up their plan periods this semester to help pick up some of the classes Mishler was teaching. In order to make it work, English teacher Elizabeth Elpers also switched two of the classes she had planned to teach.
"A con for my students is that I simply don't have time to take as many grades as normal and so if they have a bad day on a day they have a quiz, it's going to be harder for them to make that up," Epperson said.
Epperson now teaches 193 students each day.
"My daily routine has changed significantly. Rather than grading and planning during my planning period, I now have to get everything done outside of the classroom since I don't have one. I am spending considerably more hours at home getting work done, which takes time away from my children," said Miller.
About the Writer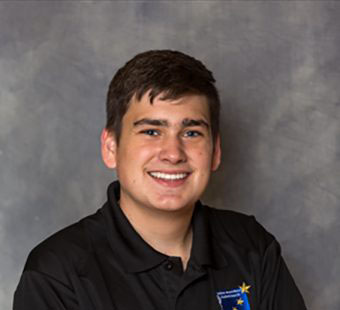 Logan McClain, photographer
Logan McClain is a junior and second year photographer on "The Southerner" staff. He plays tennis and swims for Gibson Southern. Logan is an active...