State cuts budget on CTE courses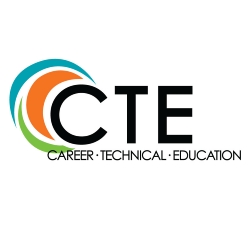 Rumors have roamed the halls of Gibson Southern for weeks about funding cuts from FACS classes. Although there is some truth to this statement, classes will remain as they were previously.
The state has passed the budget for the next school year, and some things didn't make the cut. The career and technical education programs including: family and consumer science classes, agriculture classes and manufacturing classes, receive funding from the state based on the number of students enrolled each semester.
The Indiana department of education, as well as the CTE program advisors, ran by the governor's workforce cabinet, came to a decision together to cut all the funding from classes that don't align with their purpose and direction of work based learning. For FACs, this includes nutrition and wellness, child development and independent living. Most of the introductory classes in the CTE departments are being defunded.
"I would say I'm mostly concerned about the nutrition and wellness and the adult roles classes because they are very beneficial classes that everyone should take," junior Carter Green said. "I feel that students should be offered these classes in the future."
Jill Vieira heard from teachers around the state that their schools have decided to eliminate the programs and their positions.
"FACS teachers found out after Thanksgiving that they are cutting funding for part of the classes they teach," Vieira said. "Very few of the committee members in Indianapolis are actually educators who get to see the classroom. They just see that they need to cut money somewhere."
Gibson Southern can still offer the classes, but they just won't receive any funding from the state.
"Gibson Southern has worked hard in the past to keep these programs going and the state cutting funding won't change anything when it comes to the classes that we will offer," Superintendent Stacey Humbaugh said.
This was all a part of the fight during Red for Ed in November. Many people rallied in Indianapolis to make real change in the lives of teachers and school faculty. Even with the push back from teachers, the state cut the funding for some CTE classes anyway.
"It's frustrating because they are cutting the introductory classes, and it is difficult to take the advanced classes without having the foundations," Vieira said.