Lady Titans draw Memorial Tigers for Sectionals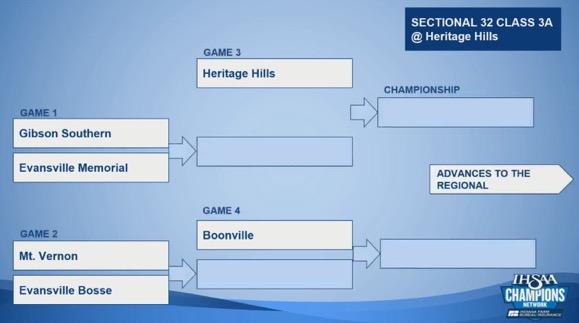 The Lady Titan Basketball team is coming to their postseason sectional tournament. The girls all got together to find out who they were going to play in the first round of the tournament. They will play Memorial on Tuesday, February 4.
"I am really excited about our draw this year," Coach Kyle Brasher said "It's nice knowing that we play Memorial Tuesday night. To win a sectional, you have to play the best teams. It is nice to be able to come out of the gate knowing we play them on Tuesday."
The girls have been preparing ever since the regular season game against the Tigers and they are ready for another shot for a win.
"I am excited and it is what we wanted out of the gate," junior Kamryn Miller said "I think we have to have a good defensive game and come together as a team."
Against the Tigers in the regular season, the Titans got beat and have had to improve since. They have had since December to improve their game and prepare for this game.
"We have gotten better throughout the year but we really have to come together on Tuesday night and do everything we can to come out with a win," senior Shayla Whitten said.
The girls are doing everything they can to prepare for Tuesday. They are ready to put up a fight and they hope to have a long postseason after Tuesday.
"Our inside play is one of our strengths, especially as all of our girls are getting healthy. The girls Have a great mindset. They are ready every day and they are hungry for a win Tuesday," Brasher said.
The Titans have a deep bench, as they are dressing 13. They have the ability to keep everyone from top to bottom fresh. The Lady Titans will be able to work together and play as a team for the win.
"We need to make sure and play a full game and play together. We need to play unselfish and play hard for a win," Whitten said.