Isaiah 1:17 House gets a sweet donation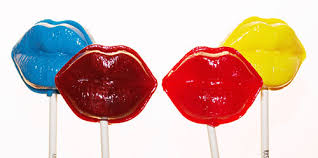 Every year, Jared Grigsby has his English 9 honors students do a problem-based learning project. This is where the students find a problem or some type of hurdle they can overcome. This project is all up to the students, while Grigsby tried to stay as hands-off as possible, while still maintaining order in the classroom. Doing this helps the students learn to do things like applying for grants and doing business hands-on and collaboratively.
This past week, Mr. Grigsby's English 9 honors class began selling suckers. This was a fundraiser to help support the Isaiah 1:17 House. The suckers were sold from February 3rd through the 10th. Each sucker was only one dollar and came with customizable tags. They were distributed to those who received one in their 7th period class on Friday, January 14th.
"For the suckers, we had to look online to find ideas for different ways to do fundraisers and raise money," freshman Amelia Robinson said. "Candy grams were a really popular one, and we were going to do it during Christmas but didn't have enough time to get that set up, so valentine's day was the next holiday to come up. Once everyone agreed and made a decision on it, it kind of all just fell into place."
This year, freshman Kaleigh Baehl was the one to propose the C House.
"My sister's friend's family works for Isaiah 1:17, and they're super close with it because she has a bunch of siblings that are foster kids," Baehl said. "They got them from the organization."
Learn to do right; seek justice. Defend the oppressed. Take up the cause of the fatherless; plead the case of a widow, Isaiah 1:17.
The Isaiah 1:17 House helps children who have been removed from their homes by giving them a loving and safe place to stay until they are able to be placed into foster care. When the children are removed from their homes, they are usually taken to the Department of Children's Services Office. Though the Isaiah 1:17 House is somewhere they can feel comfortable with the friendly volunteers and get clean clothes, toys and blankets. They stay there until the DCS is able to do paperwork and find them a good foster home.
The class sold three- fourths of the suckers and with that, they were able to donate about three hundred and fifty dollars.
Friday on February 21st the class is also doing a half pot for Isaiah 1:17.
"We would be happy if people would come and buy tickets and hopefully win the half pot," Robinson said.