South Gibson Schools CLOSED March 16 – April 10 for COVID-19 social distancing
South Gibson School Corporation Stacey Humbaugh announced Friday afternoon that all South Gibson Schools would close on March 16 and remain closed until the start of the normal school day on Monday, April 13.
During this time, all South Gibson facilities are closed to the public. All extra-curricular activities and athletics are suspended during this time with no practices or games.
Students will have e-learning for six of the 15 days during the closure. The remaining nine days will be part of the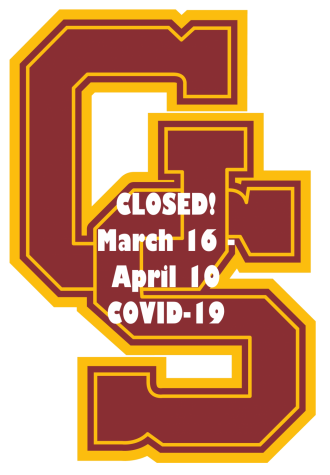 COVID-19 Waivers. Students will not have e-learning assignments the originally designated spring break week, March 23 – 27.
The following information for parents was sent out by the SGSC. For any additional questions, contact your child's teachers, school principal, or the superintendent.
Superintendent of South Gibson Schools, Mrs. Stacey Humbaugh: [email protected]
Gibson Southern Principal, Mr. Scott Reid: [email protected]
Owensville Principal, Mrs. Tasha Jourdan: [email protected]
Haubstadt School Principal, Mr. John Obermeier: [email protected]
Fort Branch School Principal, Mr. Mark Wahl: [email protected]
Gibson Southern High School Teacher Contacts
Owensville Community School Teacher Contacts
Haubstadt Community School Teacher Contacts