Tom Brady: The best quarterback of all time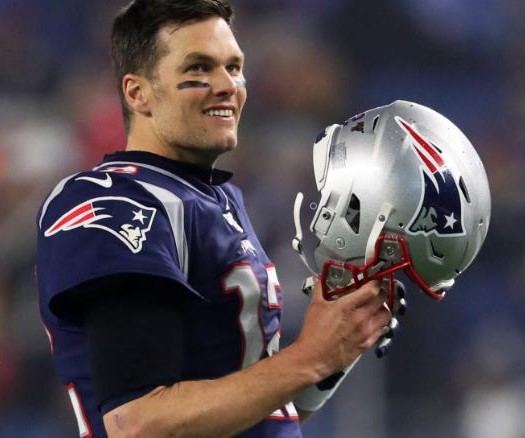 There have been some amazing quarterbacks over the years, like Joe Montana, Dan Marino, John Elway, Drew Brees and Brett Favre, just to name a few. But, I don't think any of them are better than or can be compared to Tom Brady.
If there is one quarterback I'm picking for my team, it's Tom Brady. Granted, Brady isn't the fastest or the most athletic football player, nor does he have the strongest arm. He was drafted in the 6th round at pick 199. But, the guy just gets the job done.
What other quarterback in the NFL can say he's won six Super Bowls. He hasn't just won the most Super Bowls, he's also done it the longest. Brady is 42 and still taking his team to the playoffs.
Brady is second in passing yards, second in passing touchdowns, in the top 5 in the total quarterback ranking, second in completions and second in 4th quarter comebacks.
Brady is second in passing yards, passing touchdowns and in completions all to Drew Brees. Brees has played with Michael Thomas, Alvan Kamara, Ted Ginn Jr., LaDainian Tomlinson, Antonio Gates, Reggie Bush and Marques Colston, guys who were some of the best at their positions.
Also, Brees has played in an offense where he throws the ball 25-30 times a game and has had some great offense-minded coaches around him. Sean Payton is an offense-minded coach, unlike Bill Belichick, who is a defense-minded coach. So is Belichick a genius? Yes, but it's not like he's running an offense for Tom to throw the ball 25 times or more in a game.
The best weapons Brady has had around him were Randy Moss for a year, Wes Welker, Julian Edelman, Rob Gronkowski and Kevin Faulk. All the other guys don't even compare to the players Drew Brees has had working with him.
Aside from the most Super Bowls, Brady also has the most wins, most playoff appearances and playoff wins.
Brady has had to make many tough throws in high-pressure situations to win games, and he has delivered.
In the 2018 AFC championship game, Brady completed three 3rd and longs for first downs to keep the drives moving. In the 2018 Super Bowl, Brady completed a pass deep to Gronkowski in the fourth quarter to eventually extend his team's lead to 10.
The list goes on and on of clutch passes made by Brady in these intense situations.
The fact is that TB12 has done way more with less.
He is the best quarterback of all time.
End of discussion.