Volleyball tanks Trojans on Senior Night
The Gibson Southern volleyball team wins in 3 sets against the Wood Memorial Trojans to get its second win of the season on Senior Night.
The Lady Titan volleyball team (1-8) played host to the Wood Memorial Trojans (4-7) on Senior Night, looking to improve its season record. 
The first set started off close with the Titans leading by only one point early on, 8-7, but that was as close as Wood Memorial would get as the Titans began to pull away. Gibson Southern gained a seven-point lead over the Trojans with a score of 24-17. After a quick timeout by the Trojans, they made a late surge in the match, as they scored three straight points before the Titans closed the set 25-20. 
The girls made quick work of the Lady Trojans in the second set, winning 25-9. 
The third set was all too familiar for the Trojans, their close start of 2-2 quickly faded as the Titans scored six straight points. After a short glimpse of hope for the Trojans, who made a 4-point run, Gibson Southern closed the game winning the 3rd and final set, 25-14. 
The Titans dominated the pace of the game all night. Senior Hannah Martin and sophomore Rylee Johnson each had four kills, and senior Carson Kruse had six blocks. Senior Lauren Elpers provided 16 digs for the Lady Titans.
"Our serving really allowed use to dictate pace tonight," head coach Emily Schmitt said.
Freshman Gabby Smitha provided five aces for the team, as well as 10 assists.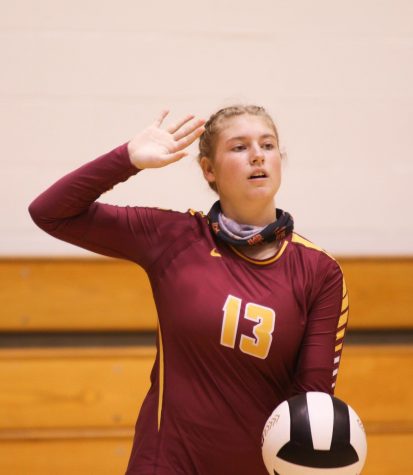 The win made Senior Night sweeter for the four who were honored for their commitment to Titan volleyball.
"We really wanted to win tonight, and we had a great attitude heading into the game," Kruse said. 
The senior leadership showed throughout the evening, as the team worked together for this win.
"We also had some great team play and lots of energy," Elpers added. 
Titans advanced to a record of 2-8, while the Trojans dropped to 4-8 on the season.
The Titan volleyball team plays at home tomorrow, Tuesday, September 22, hosting Tecumseh.