Titan soccer has high hopes for postseason
The undefeated Titans anticipate a successful tournament run this year
Titan soccer completed its regular year with a near-perfect record of 15-0-1. They went unbeaten the entire regular season and won every game in the PAC. These records gave them the PAC title and a first round bye in Sectional. With this impressive record, the team is happy with how the season went. 
"This whole season has been phenomenal," senior Cole Walker said. "We've come out and put every single team down."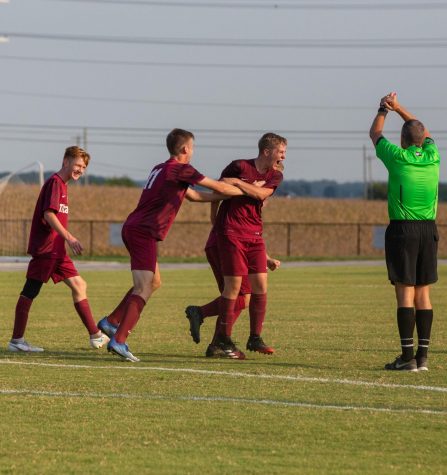 The Titans scored a total of 72 regular season goals, with Justin Barthel leading the team in both goals and assists. He tallied 23 total goals and 13 total assists. Other major contributors to the team's success included junior Mosbah Alshwikh, who had 15 goals and junior Jake Romershausen who had 8 goals and 11 assists. These accolades come with high expectations in state tournament action. 
head coach Chris Barthel said. "I like our chances all the way through."
The team struggled in its last regular season game against Forest Park. The Titans were down 2-1 late in the second half and nearly lost the game. Finally senior Preston Riggs scored with just over a minute left in the game to make it 2-2 and forced overtime, where they stepped up and scored two goals to put the game away and stay undefeated. Despite this hiccup, the team still feels confident about the postseason. 
"We had a close scare in our last game against Forest Park, but we should still win Sectional and go to Regional and hopefully move on past Regional," Romershausen said.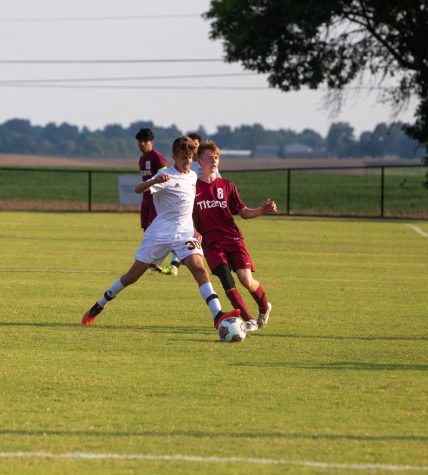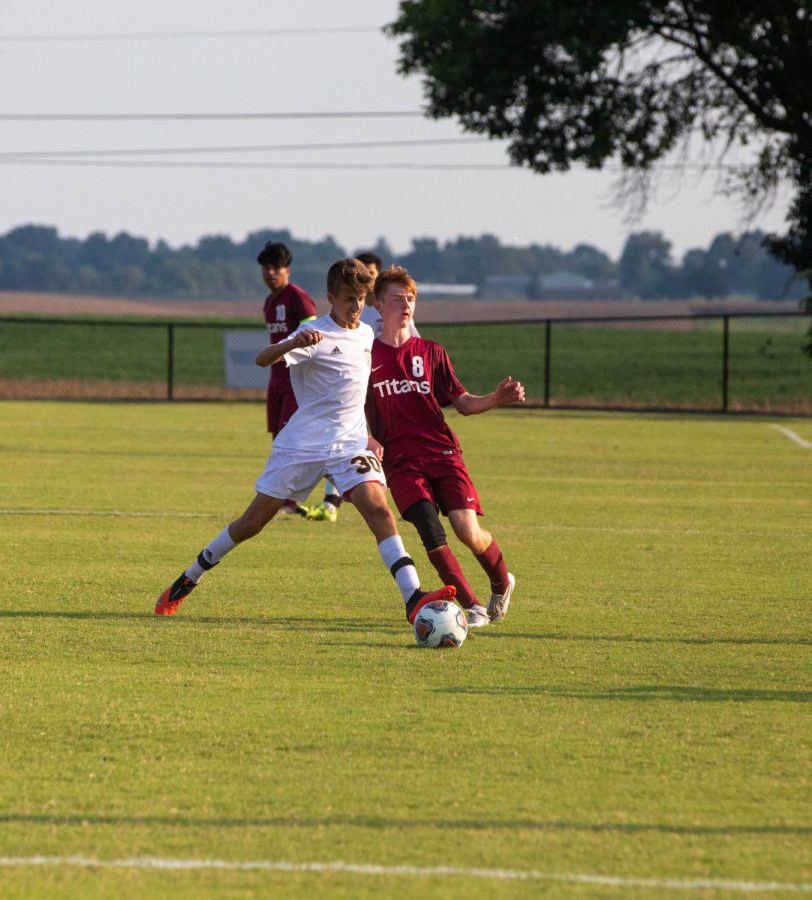 There are still things the Titans need to work on. They have struggled with maintaining composure early in some games in the regular season, which might be a problem going into Sectional. That and a few other things are what the Titans need to work on for their success, according to Chris Barthel.
"Maintain composure, don't panic and just keep playing our game," he said. 
The Titans are the favorites to win the IHSAA 2A Sectional 30 with their undefeated record, but as their last game against the Rangers proved, anything can happen.