Lady Titan soccer nips Wildcats
The Lady Titan soccer team faced the Jasper Wildcats in a non-conference game on Sept. 18. The match resulted in a score of 1-0 with the Lady Titans taming the Wildcats.
The only goal scored in the game was by junior Riley Bryant, who played forward and scored the goal off of a cross with 11:58 left in the first half of the game.
"I thought we would either tie or come off with a win of one point," Bryant said.
With the game being non-conference, if the teams tied, they would not continue into overtime. The game would end in a draw.
Bryant credited the goal to the team being supportive of each other, bringing the energy, being into the game and all wanting the goal. Even though the ladies came out with the win, Bryant thought the game could have been better.
The team felt the game was back and forth and the teams were fairly matched all throughout the match. Both teams had disadvantages and advantages over the other.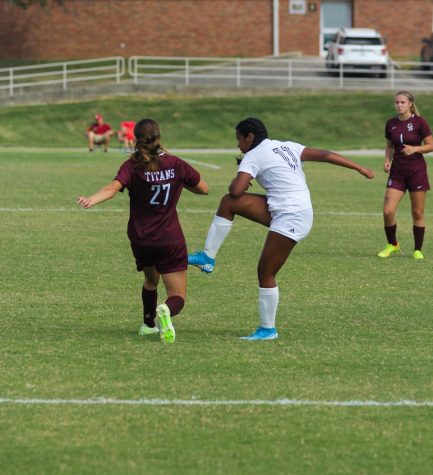 "Jasper had a really good offensive movement and their passing was really, really clean," head coach Sylvia Adler said. "Our defense was getting caught watching the ball and not watching the movement of the players."
The second half the Wildcats had stronger control over the flow of the game.
"We were running out of energy and just needed to keep up the energy," sophomore goalies Chloey Graham said.
However, the Lady Titans' offense made better plays over the Wildcats' defense and had more goal scoring opportunities. 
"I think we could have possessed the ball better and maybe hustled a little bit more to the ball," Bryant said. "I mean we did play our game, but I think we could work on our passes."
Many members of the team, including Graham, expected the Jasper game to be rough.
"I knew it would be hard coming in," she said. "We just got off of a really tough game against Forest Park; I knew we would be sore and tired, so I knew we would have to come in strong."
However, the exact opposite was expected from Adler.
"Honestly, I did not give myself any expectations," Adler said.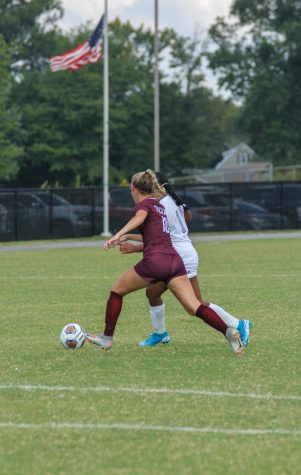 "It was our senior recognition game, so I was more worried about honoring the seniors and letting them have a good game. I genuinely didn't even look up stats on Jasper before this game."
The game was not played differently with it being the senior recognition game. The only difference was senior Abby Scheller started, which would not happen since she had been benched due to an ankle injury.
The Lady Titans were supposed to play Central, but that game was rescheduled for Sept. 30 due to weather. Adler expects the Central game as a good warm up for the approaching the Sectional.