Titans represent at cross country Semi-State; miss State cut
Sophomores Alex Spindler, Hayden Pennington and Courtney Heldt competed in the cross country Semi-State race in Nashville, Ind. on a chilly October 23 morning. Spindler, Pennington and Heldt qualified for the meet after finishing the Regional within the top 10 individual finishers.
After an early morning departure and more than two hours on the road, Titan racers joined the multitude of students also there to compete, the most so far this year.
"There were 181 runners lined up at the start," Pennington said. 
The start of the race is very important, since runners want to be in a good spot to gain positions for the finish.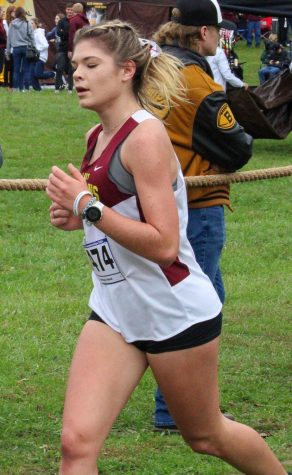 "If you don't get a good start, it is difficult to get yourself out of a big pack," Pennington said. "If you don't have a good position at the beginning, it is difficult to recover."
Pennington said this race was more intense compared to others since it was Semi-State and had so many runners.
"It felt different due to the amount of people that were competing and also watching," Pennington said. Sophomore Alex Spindler was the top runner for the Titans, finishing 52 out of 181 and a time of 16:47.3. To advance to the State race, Spindler needed to be in the top 30 finishers. Pennington finished 92 with a time of 17:10. Winning the Semi-State meet was senior Reese Kilbarger-Stumpff from Columbus North. He finished the course with a time of 15:10.5.
"I think the competition Hayden and I went up against was a lot tougher than normal," Spindler said. 
Although Spindler and Pennington came up short and did not advance to the State meet, they both enjoyed representing Gibson Southern at the Semi-State competition. 
"It was very exciting to face new competition, and also to see where I was compared to the other runners in the state," Pennington said. 
For the girls' race, Heldt finished 77 out of 173 racers with a time of 20:38. The girls race had nearly as many competitors as the boys did, which also made the start cramped with runners brushing up against one another. 
"It was very exciting and nerve wracking to have so much competition in one race," Heldt said.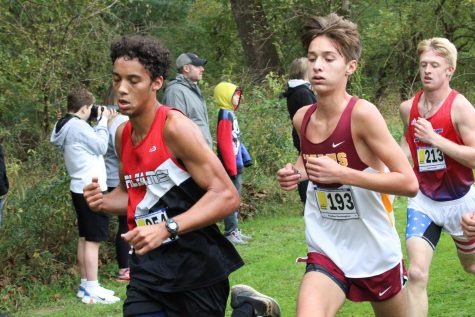 Winning the girls' Semi-State was junior Julia Kiesler from Columbus North.
Even though there was a lot of competition, the course lacked many hills or other natural obstacles. 
"It was the flattest course I ran on all year long," Spindler said.
To prepare for next season, Pennington, Spindler and Heldt said they will be training hard over the winter to get ready for track and then carry that preparation into the summer to continue to train for their junior seasons.