Angela Cooper: the teacher who steels the show
When not teaching, Angela Cooper can be found playing percussion at various musical engagements.
Angela Cooper, the Titan teacher who many people know as someone who can help them with Algebra and Geometry. However, what people might not know is that she stays busy with another passion when the school day ends.
Along with being a math teacher, Cooper is also the president of the South Gibson Teacher's Association. Between balancing all of those tasks, she still finds time to do something she loves—playing percussion instruments.
"Even though I teach during the day, it's (drumming) kind of like my second job," Cooper said. "But, I don't ever consider it a job because it's a passion, and it's basically what I sometimes consider to be my stress relief."
Although she is passionate about it now, playing percussion instruments was not always Cooper's first choice.
"I started music in fifth grade, and I started on clarinet," she said. "My eighth grade year, I transitioned to playing tenor sax, which was my dream instrument at that point in time. Then, I hurt my jaw junior year and got TMJ in my jaw, so I had to give up saxophone."
Even through those hardships, Cooper persevered. She had to adjust in order to be able to do the thing she loved.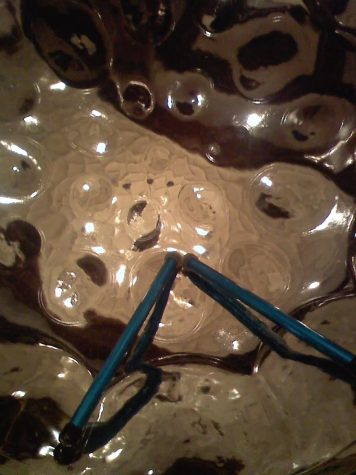 "In order to stay in band my senior year, I needed to do percussion," Cooper said."I knew how to read music, but I didn't really know all the fundamental rudiments behind being a percussionist. I started taking lessons with Susie Jackson, the director of bands at Vincennes University, in order to get caught up."
Cooper's passion for music continued past high school. She continued to learn more about percussion throughout her college career at Vincennes University, where she studied computer engineering.
It was later that Cooper learned to play the steel drums.
"I had an opportunity," she said. "[Jackson] needed someone to play steel drums at an event at a local school. So, I was able to learn steel drums off of her at that point in time and absolutely fell in love with them. So, I was able to go out in 2006 to my first steel drum camp that was hosted by Ellie Mannette, the founder of the modern steel drum."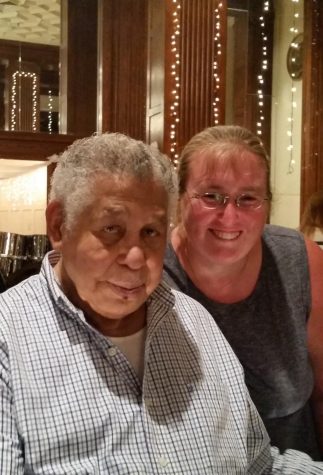 Cooper has attended that steel drum camp every year since. However, it has been cancelled the past two years due to COVID-19. Through that camp, she had the opportunity to grow closer to Mannette.
"Two years ago is when he (Mannette) passed away, and I got to know him almost like a father figure," Cooper said. "It's similar to being able to meet Henry Ford, because he is the one that created the instrument. So, that got me hooked."
Cooper eventually bought her own drum and has performed at multiple events.
"I am doing my brother's wedding coming up this summer, done multiple church events, weddings, anything you can think of," she said.
Cooper has had to overcome some obstacles in the past year, including surgery on both of her hands.
"I had De Quervain's in my right wrist, that affects being able to pinch," Cooper said. "It kind of all worked out at the same time with COVID. I ended up having surgery on both wrists, due to the fact that they were overused."
Cooper has since healed from surgery and continues to perform at various events, although COVID has put a hold on things for now.