Schmitt resigns position as Lady Titan volleyball coach
Coach Emily Schmitt was at the helm of the Lady Titan volleyball team for five years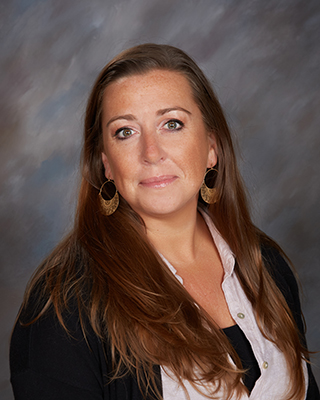 Gibson Southern volleyball coach Emily Schmitt recently announced she is stepping down from being the head volleyball coach of the Titans. 
The main reason for Schmitt leaving the position was so she could spend time with her youngest son and enjoy his last bit of childhood.
"My youngest will be in eighth grade next year," Schmitt said. "I know how fast time goes, and I really just want to soak up the last little bit of his childhood. My plan is to take him golfing at least two times a week. He's really showing interest there, and I'd like to help him develop to the best of his ability."
Junior Gabby Smitha knew it was rumored Schmitt was going to resign but was sad when she found out it was true.
"We all heard rumors about coach resigning during the season," Smitha said. "We weren't surprised when she told us, but were disappointed that it was true." 
Junior Makenna Turner will miss coach Schmitt's mothering nature the most.
"I think I'll miss her motherly personality the most," Turner said. "She understood things, and we could always talk to her like she wasn't our coach."
As a knowledgeable coach, Turner thought Schmitt did a good job of helping them get a better grasp on the game.
"She did a good job of scouting out the other team and building our understanding of the game," Turner said.
Smitha wants to see the new coach have qualities that will help the team succeed. 
"I hope the new coach will reach out to the seniors to get a better understanding of how our team works best and will have an easygoing coach who will make us better," Smitha said.
Although Schmitt is no longer the head coach, she still plans on assisting in the program as needed.
"I definitely plan to stay as involved as the next coach would like," Schmitt said. "I'm more than happy to assist behind the scenes if needed."
Schmitt still has very high expectations for the team and hopes to see them succeed moving forward.
"My expectations are high for this team," she said. "They are a talented and young group! They need to set their sights high and keep pushing."
Schmitt has enjoyed her years of coaching and has loved helping players along the way.
"I love coaching," Schmitt said. "I enjoy helping players develop their skill sets and learn the game."