Drake and 21 Savage release 'Her Loss' album
"Her Loss" quickly topped the Billboard 200 albums chart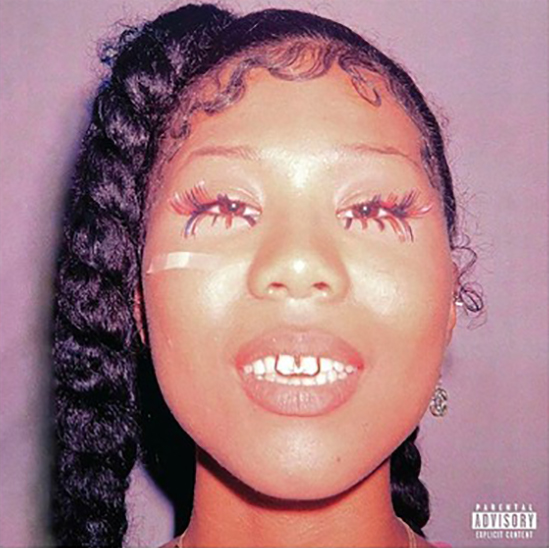 Drake released a new joint album on Friday, November 4, 2022, with 21 Savage, a young American rapper, who headlined every song of the "Her Loss" album with him. The album featured 16 songs that helped to bolster his new album to number one on Billboard's 200 albums chart. In one of the staple songs of the album, Drake and 21 Savage brought in rap star Travis Scott to help add more diversity to the album. It helped to bring in more listeners to the album before people started listening to the other songs on it.
"I think that Travis Scott was a nice feature to have on the album because he brought a different element of hip hop to the album, which complements Drake and 21 Savage perfectly," junior Mason Sheller said.
This is Drake's seventh album; his most recent included "Honestly, Nevermind" before he released this new album on the fourth. Drake used this album to give himself a chance to explore his own musical and rapping creativity. It will draw billions of listens across the globe due to Drake's global popularity, as well as the rising popularity of 21 Savage. 
According to Craig Jenkins of the album review site Vulture, "Drake seems unsure his audience wants change, because it can get expensive when your music garners billions of streams, and your fans fall in love with a now outdated version of yourself."
Many critics believe that Drake is exploring a new style of rap where it is focused more on the rapping itself and less on the beats and flow of the song. It could be a massive success, but Drake decided to only do one or two songs in his new album like this because he wants to focus on what the majority of his fans want to hear. 
"I think he is doing this new style because he has been criticized for being a rapper but not actually rapping," junior Sean DeLong said. "I do not agree with him doing this because the songs are lower in popularity in the album, so I believe he should just stick with what will make him more money, such as better features in the album or having songs with good transitions and choruses." 
With his album "Certified Lover Boy," Drake made $5 million on just one streaming service alone. He has an estimated net worth of around $260 million and is arguably the most famous rapper of all time.
"I think he has gained so much money from his rapping career because of his unique voice and swag that he brings when he performs," junior Benner Irvin said. "He has also been able to attract very big names to his albums and songs, which helps to bring in a lot of money as well."
His latest album is making another case for him to be the best rapper of all time, and only time will tell how many streams his latest album will reel in. 
"I believe that Drake's new album will be his most listened-to album of all time, and he will gain new listeners because of the diversity of his album," senior Garett Reid said.