Vaudeville Tonight brings hands together 'on-air'
More than 125 students came together to produce the four-show run of the popular production
To kick off this year's theatre season, the Gibson Southern Theatre Department hosted its 2022 Vaudeville, "Vaudeville Tonight Starring GSTD."
A total of four shows were held in the Gibson Southern auditorium on December 2, 3 and 4. This year's theme was based on the concept of late-night talk shows, such as "The Tonight Show Starring Jimmy Fallon" and "Jimmy Kimmel Live." The individual acts of various students were intermingled with segments of the talk show, including behind-the-scenes cuts. An added feature was the actual audience getting to play their own character as the live studio audience for the talk show.
"The theme of this year's Vaudeville was 'The Tonight Show," based on talk shows," said Jake Decker, International Thespian Society president and Vaudeville cast member. "It was really great to have the audience play a character as part of the live studio audience, and they got to see the set changes. It was great to have people come out on stage, like stage crew who usually doesn't get seen."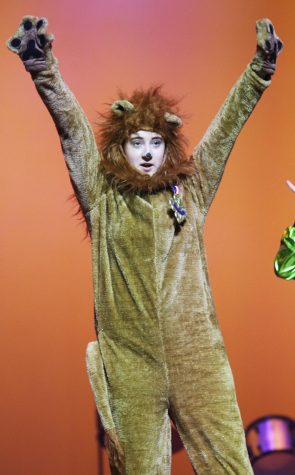 While Decker had his part in the cast for many acts, he also took the position of Student Director for Gibson Southern Theatre Department this year.
"Being Student Director was so much fun because I got to be here through the entire rehearsal process and see all the acts grow," Decker said. "I also got to experience a lot of the behind-the-scenes stuff that only the director would usually be in charge of."
Adam Bledsoe is the director of the Gibson Southern Theatre Department and the theater arts teacher. The idea of a talk show theme was one that he had wanted to do for a number of years. He finally decided to give it a shot this year and started planning in mid-to-late summer. His main focus for Vaudeville is giving the students the freedom to express their variety of interests and talents.
"One of my favorite things about Vaudeville is seeing what students want to audition with because we have a mixture," Bledsoe said. "Some of these songs were popular when I was in high school or college. Some of the kids walk in with a throwback song, and then some kids walk in with new stuff that I don't already know that exposes me to something new. You know, in Vaudeville, there is something for everybody; all ages, all interests, everything. [At least] hopefully, that's what we're striving for."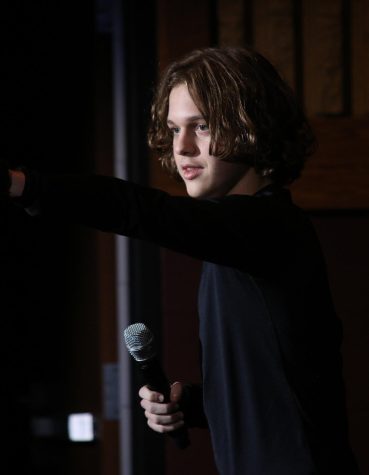 For the cast and crew, many of the same perspectives are present.
"I would say my experience for my past years overall is that it is probably my favorite [part of theatre]," senior Kyle Goldman said. "It's mainly because you see all of the creativity and everybody just comes together to make one show."
Most of the cast and crew also reflect on just how stressful it can be, especially with the time required due to lengthy rehearsals. However, many find the experience worth it.
"It was very stressful, as it was my first year in getting a big part, being stage manager," junior Tyler McFadden said. "It's good to get to communicate with other people. You get to make so many new friends and just learn a lot about other people."
"It quite honestly is very stressful for people who don't know what they are getting into," senior Amelia Robinson said. "But, everyone is welcome to come in. It's really fun. It's a big family. It's one of the best experiences of my life."
At the close of Vaudeville on Sunday, the theatre department took no time off. Students immediately transitioned from the variety show to the spring musical, "Big Fish." Auditions are this Wednesday and Thursday, and show dates are March 17, 18 and 19, 2023.