School spirit and student recognition going strong despite an absence of pep rallies
Students have not experienced a school pep assembly since September 2019 but have embraced other ways to celebrate student success
In recent years, there have been a lot of changes within Gibson Southern High School. From the COVID-19 virus causing changes in scheduling and the cancelation of many school activities to the hiring of new administration taking the lead of the school and corporation, the school has had its share of ups and downs. Many students have had their high school experience largely affected by the myriad of changes. While largely returned to normal in the 2022-2023 school year, there are some things that Gibson Southern has not re-established post-COVID-19, like school pep rallies.
The last pep rally that was held at Gibson Southern was in the 2019-2020 school year for the Fall Homecoming. With COVID-19 arriving the following spring semester of 2020 and continuing to have effects until the spring semester of 2022, Gibson Southern is now in its first official school year without COVID-19 having any major effects. With that in consideration, some things are still taking time to sort out for the administration.
"With this being our first year without COVID restrictions, we have had to ease into a lot of things," Gibson Southern Principal Jon Adams said.
While pep rallies were a common event for GSHS in the past, the absence of them has not totally eliminated the sense of recognition for extracurriculars. To account for COVID restrictions and to promote school spirit in general, Gibson Southern has events like police escorts or send-offs for students, where organizations walk around the hallways before state championships. In addition, social media also plays an important role in promoting activities. With these policies in place, school spirit has not diminished with the absence of pep rallies.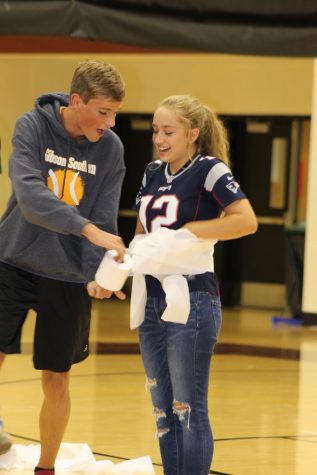 "I believe our school spirit is at an all-time high," Adams said. "Our student participation in spirit days is phenomenal, and I see school spirit daily in students wearing a lot of maroon and gold. Likewise, our student sections are as good as I have ever seen them in 15 years."
With school spirit still lively even after the changes, pep rallies are not necessarily something that is vital to increasing support for extracurricular activities or keeping students proud. However, that does not mean that pep rallies are not something that improves school culture. Pep rallies are still an option that is being considered and that have the potential to return to Gibson Southern in the future.
"We value spirit events at school (like pep sessions) that promote enthusiasm, motivation and pride that contribute to a positive school culture," Adams said. "We are considering options in the future to keep building positive school morale."
The students of Gibson Southern have many opinions regarding pep rallies, or the absence of them, at Gibson Southern. 
"I definitely think we should have more pep rallies, like in general," senior Tristan Boyd said, who plays football at Gibson Southern. "I can't remember the last time we had a pep rally here. I don't even know if we've had one my entire four years here."
Even though most students agree that we have a good amount of school spirit now, a lot of students also agree that pep rallies sound like an exciting thing that they would enjoy being brought back to Gibson Southern.
"I think we have a lot of school spirit with what we do, but I would like to see pep rallies out in the gym with our whole high school celebrating," said senior Vanessa Schmidt, who plays golf and has been honored with a send-off for going to State.
"Yes, I feel like pep rallies bring a lot of school spirit and a very positive aspect to get everybody ready and excited for the upcoming event," said senior Camryn Wallace, who is a cheerleader at Gibson Southern.
Some students would like to see pep rallies at Gibson Southern to bring more support to the sports that do not make it to state.
"I think that we should have more pep rallies because sports that don't make it to State don't get recognized as much," sophomore Beau Rose said. "Some of those smaller sports need recognition too."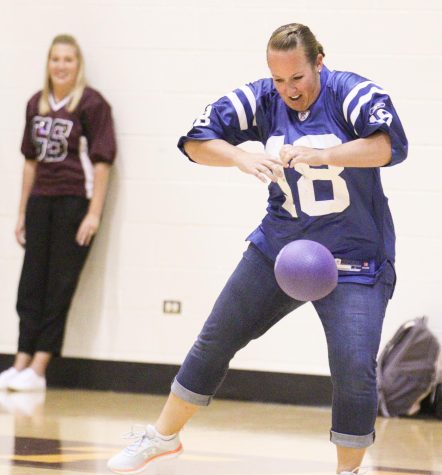 Others want the aspect of the entire school being involved at once to create an enthusiastic atmosphere to bring spirit to teams at Gibson Southern. They want the entire student body involved and not just those who are typically involved in the activities outside of school.
"I think that the students who come to the games and participate in school spirit have a lot of school spirit," senior cheerleader Brylie Harper said. "But, I think that as a school as a whole, we don't have much school spirit because not everyone is affiliated with the sports and everything. All the school spirit is outside of school hours. We don't really have anything that's inside of school that gets people pumped up." 
While there are many who agree that pep rallies are something they would like brought back, there are those that do not share the same sentiment. Most of these students are those in their junior, sophomore and freshman years and have not experienced a pep rally before.
"I feel like most people don't really care right now because they never got to do one," said senior Vann Rose, who is a Student Council officer. "We didn't get to do one past the first year that I was here, so nobody actually knows what they're like or how the experience was. So, I would say nobody feels like they're missing out on something, but that's just because they haven't had the chance to do it."
Despite some students wishing that we had more pep rallies, the send-offs for students before state championships have been effective in making the students in athletics feel recognized. 
"It recognized the team, which I appreciated," said junior Dawson Maurer, who was honored with a send-off when going to state for swimming.
"I liked everyone supporting the football team," Rose said, in reflection of when he received the send-off in his freshman year when going to State for football. "It was really nice to see everyone in the school involved."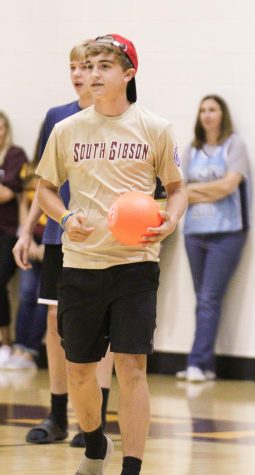 The support of the school was very important to the students as they were about to go compete in the championship.
"It made us feel like we were more important and that we were supported by everybody here," said senior Madilyn Sperling, in response to being recognized with a send-off when going to State for golf. "It gave us encouragement, really."