Student Council plans its first Mr. Titan contest
Mr. Titan happens after more than four years of development
After five years of working with the idea, the Gibson Southern Student Council finally organized its first Mr. Titan contest. The event is to be held on Monday, May 1, in the Gibson Southern High School auditorium at 6:00 p.m. The event is one that Student Council has been looking to start in recent years; however, only just this year has it been fully seen to completion. 
"Mr. Titan has been something that Student Council members have been trying to get done for a couple of years," Student Council advisor Ian Gamroth said.
The event is entirely run by students in Student Council. Senior Ava Weisheit took the position of committee head for Mr. Titan.
"I've seen people previously in Student Council try to get it up and running, and I thought it would be fun for me to try to get it started for this year," Weisheit said. "And, it's fun for the students. It's fun for everybody involved."
The contest consists of nine senior male students competing in a series of funny skits and challenges to win over the judges and the audience.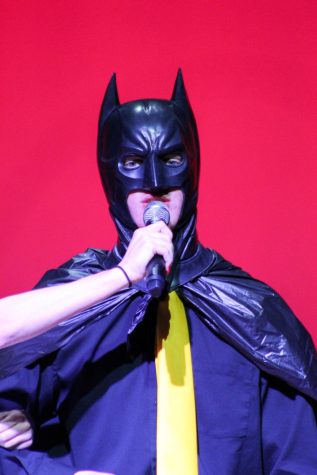 "I mean, it's a male pageant, basically, but with more nonsensical stuff," Gamroth said. "It's going to be a ridiculous, over-the-top, satirical kind of show. It's going to be set up pretty much like a pageant."
"The contest is a guy pageant show featuring our senior guys," Weisheit said. "There's nine of them. They do a talent section, they do a swimwear runway section and they do a best-dressed section. They just kind of show off their personalities, and I think it's fun for everybody to see."
There will be a winner chosen at the end of the show to have the "Mr. Titan" title, which will be decided by the audience. There will also be a winner of several categories, which will be chosen by a panel of judges. The senior male contestants all volunteered to participate and bring the show to life.
"I thought it would be fun," said senior Mr. Titan contestant Garrett Heldt. "A couple of my buddies were doing it, and we thought it would be a blast. It's a good way to kick off our senior year, you know, and to say goodbye to the school."
The main purpose of the show is to share some school spirit in a comedic way, while also raising money for Student Council.
"I think it is to bring people out and give them something to do," said senior Mr. Titan contestant Ethan Ziliak. "It's a way for the Student Council to raise some money, and I think it will be pretty fun."