'Big Fish' dives deep into unexplored waters 
The Gibson Southern theatre department reveals "Big Fish" to the Gibson Southern community.
The Gibson Southern Theatre Department returned with a new production for its 2023 spring musical, "Big Fish." The play's opening night was on Friday, March 17, followed by two shows on Saturday, March 18 and a final show on Sunday, March 19. The performances were held in Gibson Southern's auditorium. "Big Fish" has many themes throughout its storyline, particularly focusing on family relationships.
"'Big Fish' is a story that explores father-son relationships, father-mother relationships, the power of imagination in storytelling and the idea of wanting to inspire people," said Gibson Southern Theatre Director Adam Bledsoe.
The tone of the play was much more serious, straying away from the often comedic and lighthearted aspects seen in musicals typical of Gibson Southern Theatre's past, such as last year's production of "Disney's The Little Mermaid." This difference, however, was an important change for the theatre department, according to Bledsoe.
"We were very happy with it," he said. "I think that this show was a deviation for us. We knew coming off of the success of 'The Little Mermaid,' or I did, that we needed to do something that was a contrast to what that was. If we do another fairytale story, then things get compared, and we as a department are not necessarily growing by doing the same thing every year. So, trying to do something that was completely different was a goal of mine, and that's one of the reasons that we went with 'Big Fish.'"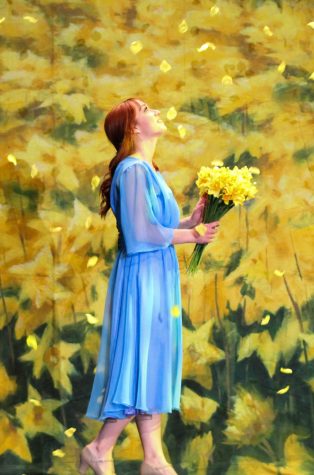 Following the success of "The Little Mermaid," "Big Fish" was a nerve-wracking task for the theatre department. Because of the difference in style and theme, as well as a lack of popularity in the play itself, the department held many worries about how it would be received by audiences.
"The disadvantage is, without name recognition, a lot of people would not feel as compelled to go," Bledsoe said.
However, the turnout and feedback for the show ended up being almost as positive as "The Little Mermaid," even if it did not break any attendance records.
"We had very good attendance, actually probably a little bit more than I was kind of expecting going into last week," Bledsoe said.
In fact, the change in style ended up having a prominent impact on audiences. The themes involving family and other life lessons reached audiences in a different way than that of past musicals at Gibson Southern.
"The feedback that I got was that when viewing it, it seemed as if everybody I talked to got connected with it in a different way," Bledsoe said. "They found different parts of the story that they connected to. They had different parts of the show that meant something to them."
While the lack of recognition and change in themes of the play were different for Gibson Southern Theatre, there were also some advantages in getting to tell a story that audiences were not familiar with. The department had the ability to focus on telling the story rather than meeting expectations.
"We were the ones that got to tell it for the first time to these people," Bledsoe said. "They didn't have anything to compare it to. So, we knew that we could focus on not what they were expecting but focus on what we needed to deliver to tell that story correctly."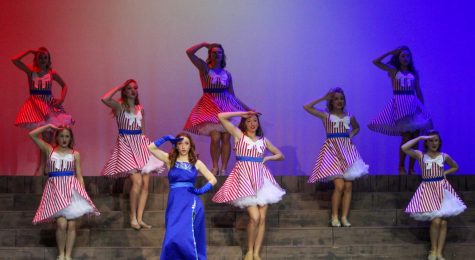 For the cast and crew, the change in style was also both a challenge and an advantage in the end. Many cast members got to experience a new side of acting.
"This role, for me, was a big part to tackle because I played the same character at three different stages in his life," said senior Jake Decker, who played the main character in the musical, Edward Bloom. "So, it was really fun to work on playing a character at different points in his life at different ages. And then, it was also a very emotional show. So, it was important to work on the acting parts of that."
"It was a lot different from my past roles because usually I play a funny character, and this year I got to be serious," said sophomore Jonathan Dixon, who played Will Bloom, the son of Edward Bloom. "So, it was really good for me."
The cast and crew all shared a sense of pride for how well the storyline came together.
"I think that we told the story very well," said junior Cassie Reeves, who played Jenny Hill. "It was a very delicate story, and I think we told it how we wanted to. I think the whole department is very proud of what we did."
"I feel like it was great," said sophomore Olivia Cox, who was the assistant stage manager. "It was a hard story to tell, and I feel like we really reached the bar."
Most of the cast and crew were shocked to see how the story impacted the audience. The feedback from the viewers was rewarding after working so hard to bring the story together.
"I think the feedback and everything we got for the show was so incredible," said sophomore Brielle Armstrong, who played Josephine Bloom, the wife of Will Bloom. "Everyone was so supportive of it, and I think that it definitely taught a lot of people different things that they didn't know that they could feel anymore and brought a lot of good emotions back into their lives. I'm so grateful that a high school production got to do that for people."
"I thought we had a very good turnout," said senior Brooklyn Casburn, who played Sandra Bloom, the wife of Edward Bloom. "We were very nervous because it's not a show that a lot of people know. So, we were a little bit nervous about ticket sales, but we ended up having a pretty good turnout."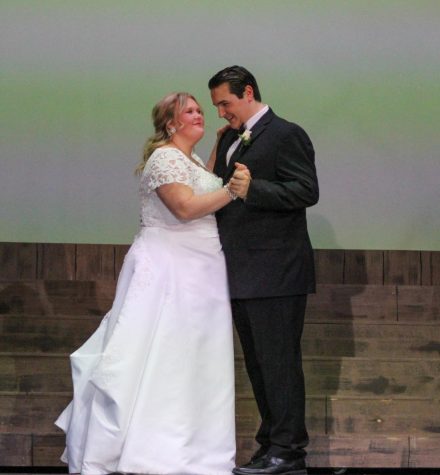 Many of the cast and crew themselves experienced emotional responses to the sentiments displayed in the musical.
"I probably cried the most out of every single crew member," sophomore Claire Spindler said, who was a spotlight operator. "But I loved it."
"I watched the show four times," senior Ava Weisheit said, who worked in the box office and on the set. "My favorite part was definitely the ending. It was really emotional, a tear-jerker. I cried every time."
Most cast and crew could agree that seeing the development of the story from rehearsals to showtime is interesting and rewarding.
"It was very fun," junior Tyler McFadden said, who was the stage manager. "It was my first time being stage manager for a musical. It was very fun to figure out how all the pieces came together from seeing it from day one until the final day."